Thriving Leaders: Alleviating the Burden of Leadership
Wednesday September 20, 2023 12:00-1:30 PM Eastern Time (US and Canada)
Leadership is a wonderful burden. It can be challenging, depleting, and difficult. It can also be fulfilling and contribute to a thriving professional life. Often, the balance between the wonder and the burden lies in our ability to develop healthy, sustaining, positive leadership practices. In this session, we'll explore the burden of leadership through the prism of professional burnout. We'll follow this with an introduction to the four pillars leaders call upon to cultivate their own professional well-being. Attendees will leave with a variety of evidence-based tools to alleviate the burden of leadership and thrive in their roles.
There will be a ~1h presentation followed by time for Q&A and a group-coaching style conversation addressing the question 'What are the barriers blocking you from thriving as a leader?'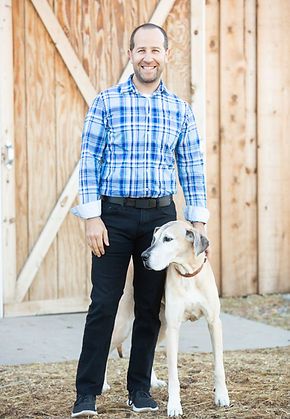 Josh Vaisman (He, Him, His), MAPPCP (PgD), CCFP
Josh believes all veterinary professionals deserve to feel fulfilled and energized in their work, each and every day. Through his company, Flourish Veterinary Consulting, he combines more than 25 years of veterinary experience, a master's in applied positive psychology and coaching psychology, education in positive leadership and positive organizational scholarship, and a passion for guiding leaders to cultivate workplaces in which people thrive. He's also the author of the American Animal Hospital Association book, "Lead to Thrive: The Science of Crafting a Positive Veterinary Culture". When he's not cultivating ways to elevate the veterinary community, Mr. Vaisman spends his time with his wife, Greta, and their many creatures in Firestone, Colorado. To fill his bucket, he's a soccer-playing, reef-keeping, cookie-eating, beekeeper.